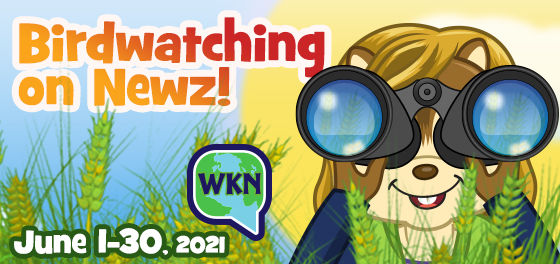 Watch for Lil Birds this month on Newz! Keep reading Newz and watch for Lil Birds with the purple 'Found one!' badge next to them hidden in posts from June 1 to 30! At the end of the month, we'll put up a post where you can comment on the number of birds you found! Correct answers will be entered into a random draw. Five winners will each receive a code for a Lil Webkinz Blue Jay in Webkinz Classic AND a Brilliant Butterscotch Tree in Webkinz Next!
We're even giving you a head start. You can find your first Lil Bird with a badge above! Remember to only count the birds with the purple 'Found one!' badge.
Want to see MORE Lil Birds? Check out our sale on selected Lil Birds AND Lil Fish this month at Ganz eStore!