The Art Nouveau room theme is a creative carved wood furniture and decoration set that is sure to create a unique look for the diligent decorator!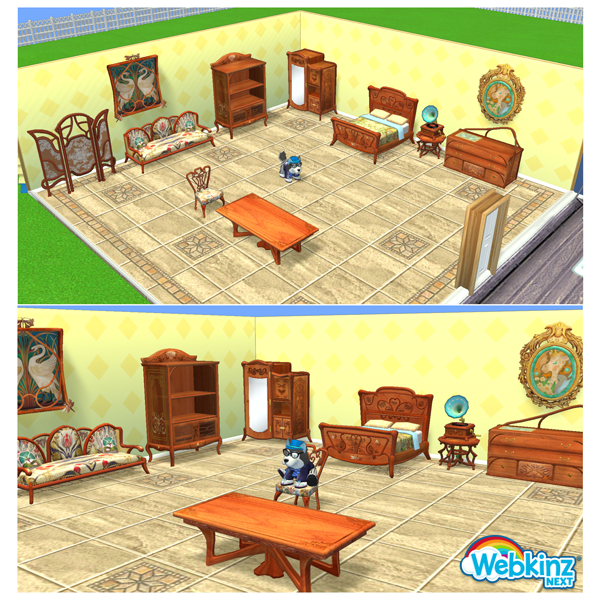 There are currently 12 items in this theme to collect, including the:
Art Nouveau Bed
Art Nouveau Cabinet
Art Nouveau Couch
Art Nouveau Crane Art
Art Nouveau Dining Chair
Art Nouveau Dining Room Table
Art Nouveau Divider
Art Nouveau Dresser
Art Nouveau Gramophone
Art Nouveau Portrait
Art Nouveau Side Table
Art Nouveau Wardrobe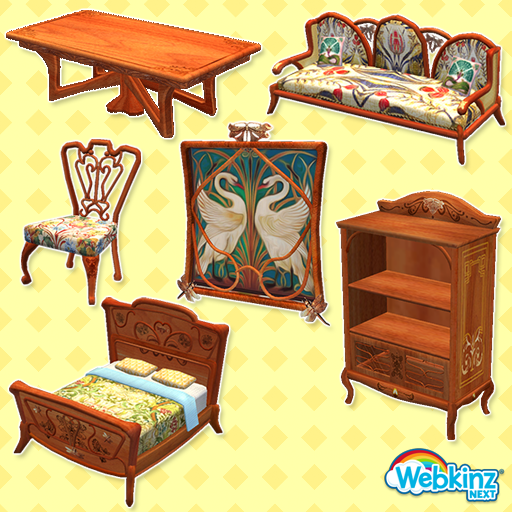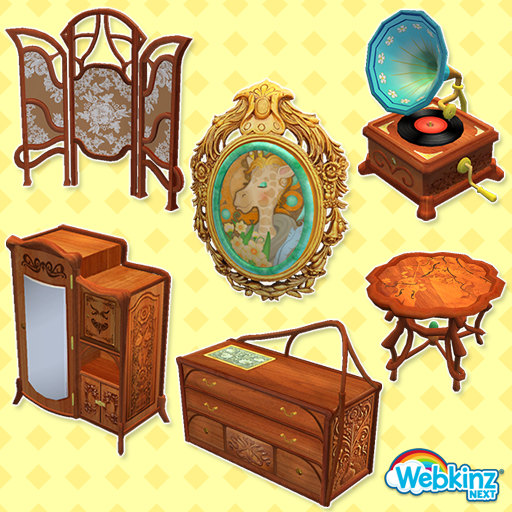 Rare room theme items can only be purchased for KinzCash in the Curio Shop. Amanda Panda's stock in the Curio Shop is refreshed every 3 hours. You'll know a rare is available when you walk in and see the doorway behind the counter glowing.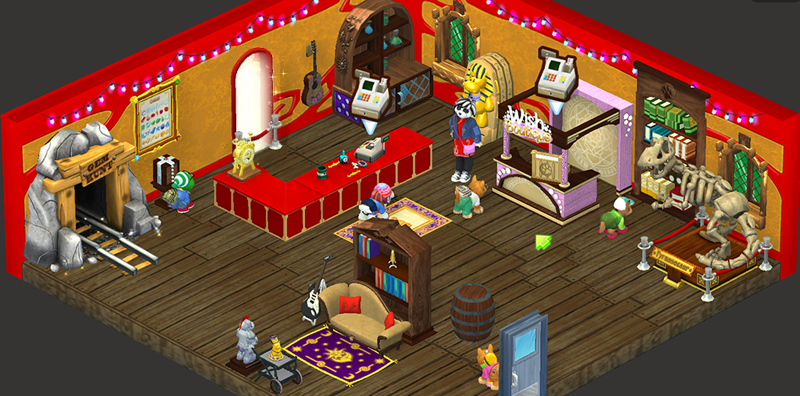 What other new rare theme item ideas would YOU like to see in the Webkinz Next Curio Shop? Let us know in the comments below!
Download Webkinz Next
Follow Webkinz on social media:
social media