We gave you a sneak peek at this pet in an earlier Webkinz Newz story, and now we'd like to present to you our newest Webkinz plush pet, the Pitbull Puppy!
Check out this unboxing video, revealing the Pitbull Puppy in action!
The Webkinz Pitbull Puppy is one precious, playful pup! That's why they adore hiding out in their very own Playful Pup Ball Pit! This sweetie also has a sweet tooth, so serve them a Puppy Love Lolly when they want a treat!
Here's a look at the Pitbull Puppy plush, along with all of the items you'll get when adopting one: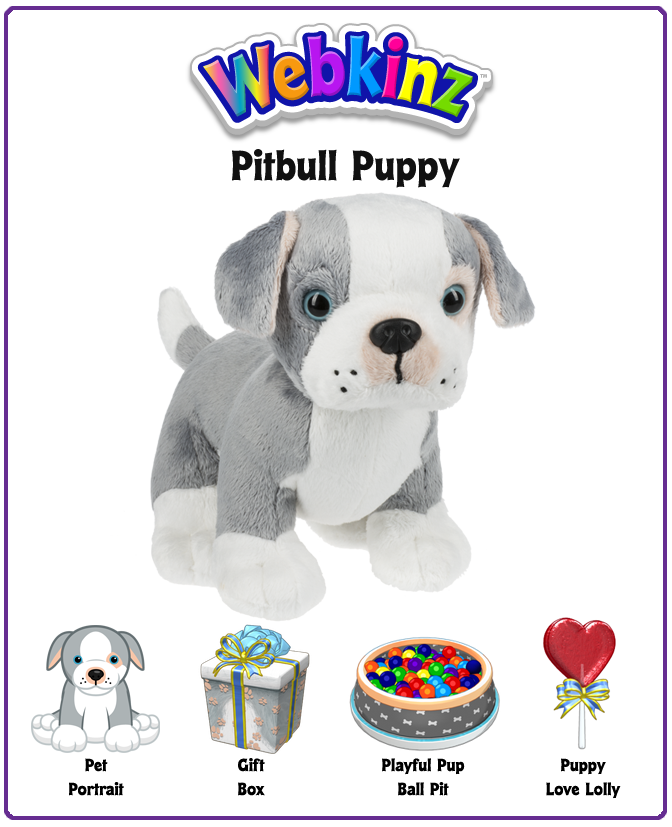 Want a plush Pitbull Puppy all your own? This and other Webkinz plush pets are now available for order directly from the Ganz eStore!