We gave you a super sneak peek at this pet in an earlier Webkinz Newz story, and now we'd like to present to you our newest Webkinz plush pet, the Pink Iced Penguin!
Check out this unboxing video, revealing the Pink Iced Penguin in action!
The delightful Pink Iced Penguin loves the sweeter things in life! They also adore hanging out at their own personal Sundae Station, especially with you, their newest friend! Want to brighten their day even more? Hand them a Frosted Strawberry Pop, their favorite icy treat!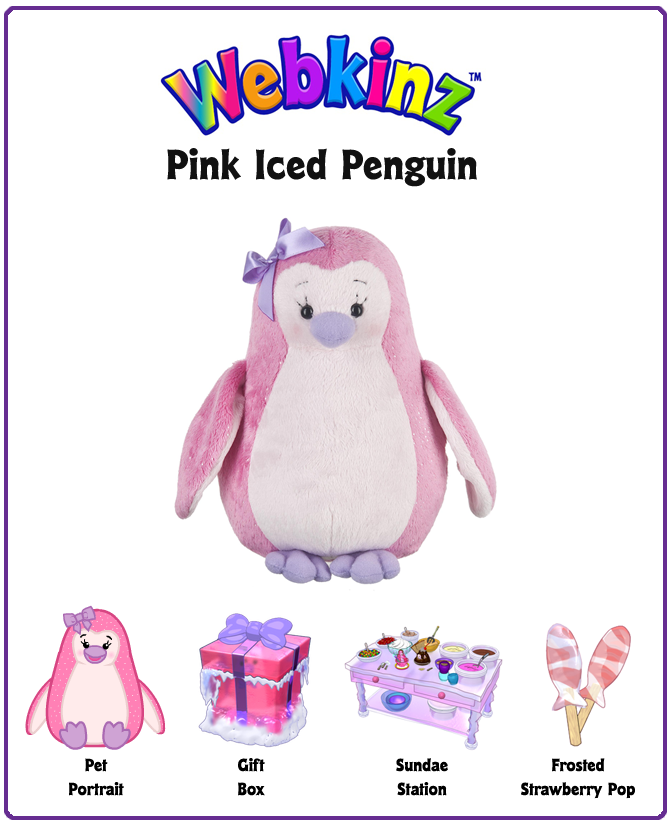 Want a plush Pink Iced Penguin all your own? This and other Webkinz plush pets are now available for order directly from the Ganz eStore, or through our store on Amazon!
What do YOU think of the Pink Iced Penguin? Let us know in the comments below!