The fans have spoken, and we have delivered! The new holiday room theme chosen by our fans right here on Webkinz Newz has arrived in the WShop!
The Festive Feast Dining Table, Big Bow Dining Chair and the Christmas Cabinet are ONLY available in the W-Shop on Webkinz Mobile. You'll find them in the MOBILE ZONE section of the shop.
The Webkinz Mobile Pet app is now available for FREE on iTunes* … and on the Google Play Store**
Here's a look at all of the finished items together: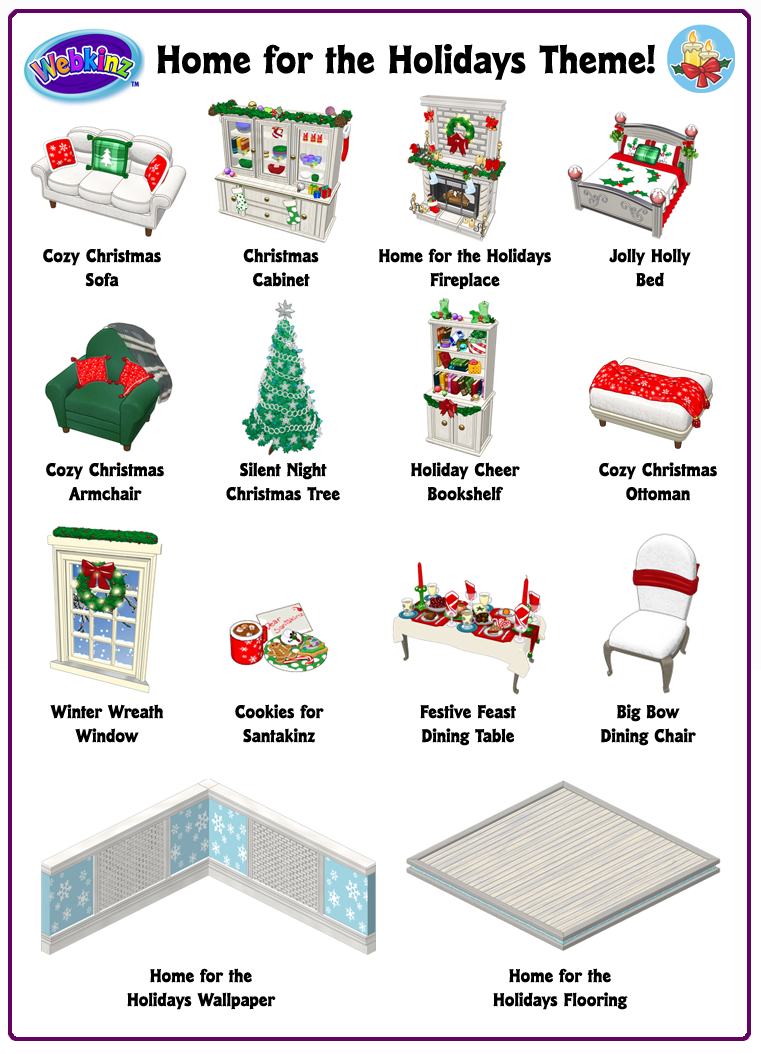 What's your favorite item from the new theme? Let us know in the comments below!