Ever wonder how to win a trophy playing some of your favorite Webkinz Arcade games? In this feature we'll tell you how!
Here's a look at 2 Arcade trophies and how to win them: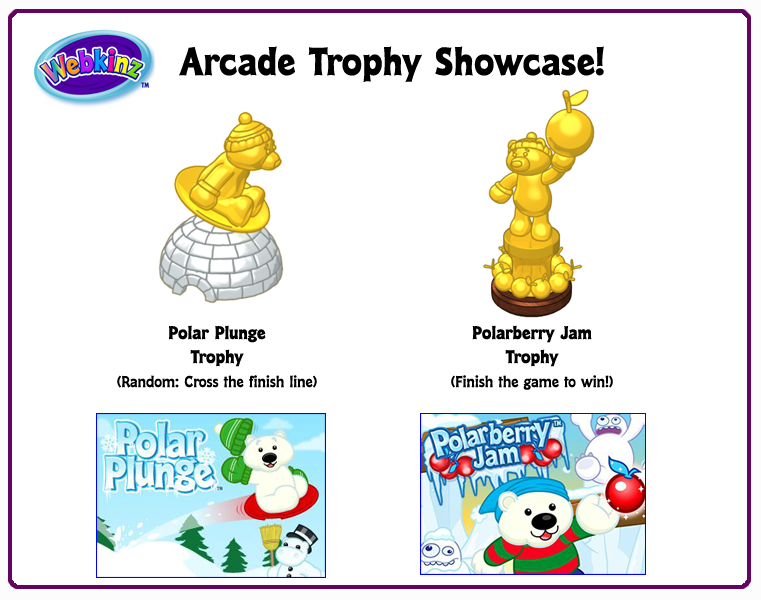 1. Polar Plunge Trophy (Polar Plunge): Cross the finish line on any course in the game for a random chance to win this trophy!
2. Polarberry Jam Trophy (Polarberry Jam): Finish all 15 levels of the game to win this trophy!
Have YOU ever won one of these trophies? Let us know in the comments below!
ALSO: Check out some of our earlier Arcade Trophy Showcase articles by clicking here.