The Curio Shop is open for business on Webkinz Next! When you visit the shop, don't forget to search for gems, use the Fortune Teller Machine and look for the rare Aztec room theme! It's a beautiful theme that's only available at the Curio Shop, and as you'll see, Licg did an amazing job decorating with the rare items. Their room is the first design I have to share with you today: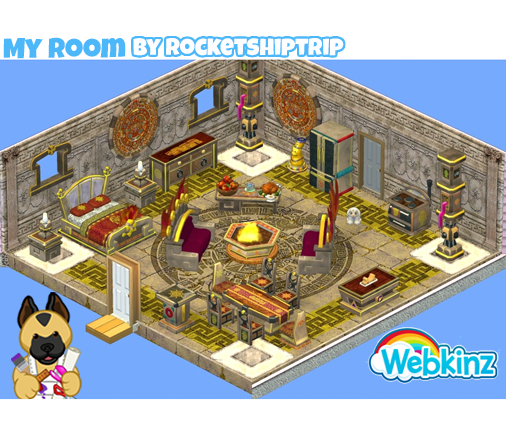 Miss my last post? CLICK HERE to see it now!
Congratulation to today's featured designers! You each have the chance to become a finalist the next time we hold the Room Design Awards.
Anyone can send me a screenshot of their favorite Webkinz Next or Webkinz Classic room for the chance to be featured in a room design post. Just email it to letsbuild@ganz.com.
Download Webkinz Next now — available for iOS, Android and Windows 10.