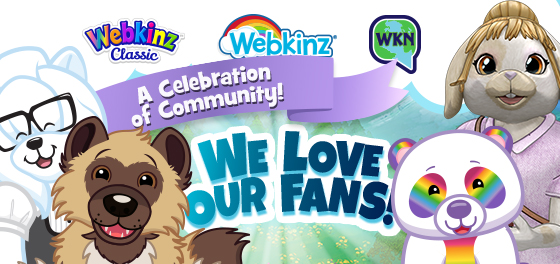 Our new Community Coordinator, Holly Hopper knows that the most important members of the Webkinz community are you – the Webkinz players! That's why Holly wants to build our Celebration of Community around welcoming a special new pet to Webkinz Classic, the fan-designed Wolverine! Our fan-designed items and pets are a perfect symbol of how we all join together to make Webkinz World the wonderful community it is!
This wonderful new pet will be available at Ganz eStore and in the WShop starting on Webkinz Day, April 29, 2021!
Check out the new Wolverine alongside CaptNyro's amazing design!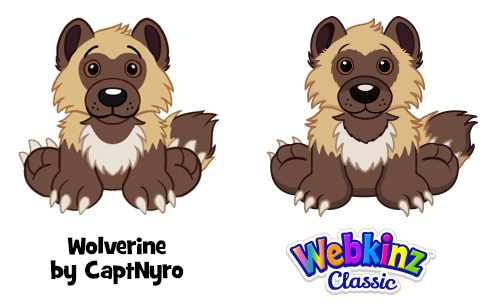 This Webkinz Day, let's celebrate our player community by welcoming this new pet with a special parade! We can't wait to get started!