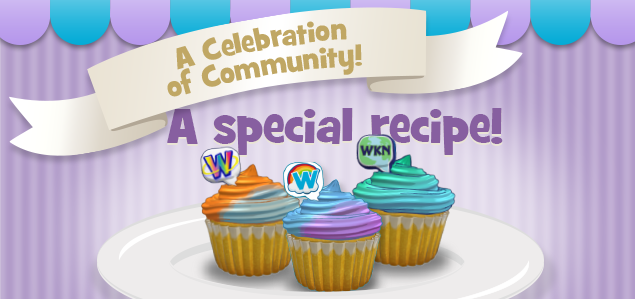 We're cooking up a big parade to celebrate the whole Webkinz Community this Webkinz Day, and what's a celebration without cupcakes? You can collect one of the new community cupcakes every day at the Community Room in the Clubhouse. There's a Webkinz Community Cupcake, a Classic Community Cupcake and a Newz Community Cupcake.
You can either feed these sweet treats to your pet, or you can combine all three on a stove to make a Community Cake Slice that you can place in your pet's room!
So be sure to the visit the Clubhouse every day between April 10 and 28 to collect your cupcake! Then, on April 29, Holly is giving away a poster featuring all three cupcakes and the recipe!