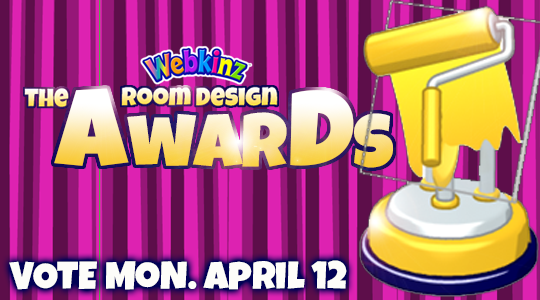 I really appreciate all the hard work and creativity that goes into each room design submission that I have received from talented players from the Webkinz Newz community. I have featured hundreds of room designs since the last Room Design Awards were held in January… and soon, all that hard work is going to pay off for ten designers!
I present to you today, the twenty finalists for the Room Design Awards! These finalists have not won a Room Design Trophy in the past. It was extremely difficult to narrow the list down to twenty room designs from hundreds of submissions, but please take the time to look at each design closely, because on Monday, April 12, I will need your help to decide which designers will receive a Room Design Trophy.
Voting has officially ended. Stay tuned… We will be posting the results soon!