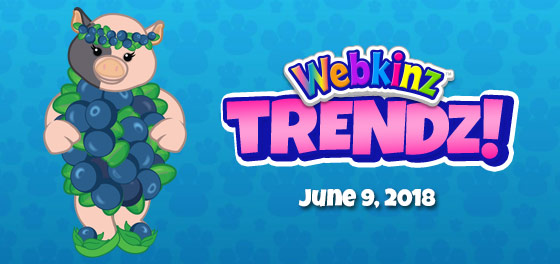 No video today – but lots of awesome outfits, including my berry, berry cute new look! It's a sneak peek at just a few of the new pieces you might find in the Summer Mystery Clothing Bags. Look for them next month at Ganz eStore!
And here are some more berry sweet looks sent in by players just like you!


Missed the last Trendz? You can check it out here. Want to send me one of YOUR pet's outfits? Take a screenshot of your pet in the 'Dress Your Pet' window and send it, along with your username, to webkinztrendz@ganz.com.