Hello Webkinz Newz readers, it's Ella McWoof, your official "Webkinz Votes 2014" election reporter!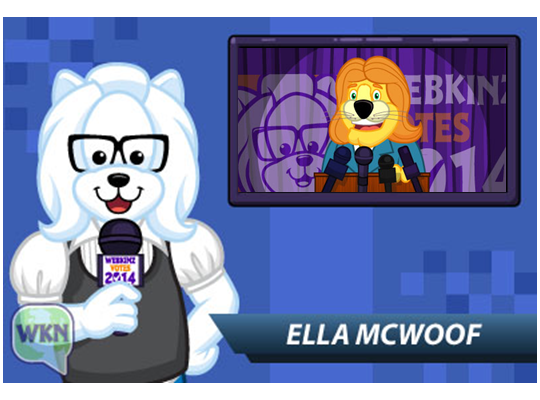 Dex Dangerous, one of Kinzville's most famous residents, has joined the mayoral race and announced yesterday (Oct 17th) that he would be running for mayor of Kinzville. This has some wondering whether Dex is actually up for the job or if this is just a clever publicity stunt to try and bring him back to the spotlight. Either way you look at it, Dex's celebrity status has certainly brought attention to this election and will no doubt encourage some young Webkinz to vote at the end of November.
After hearing this news, I headed to the Adventure Park to find out what some of the younger residents of Kinzville had to say about Dex joining the election. I spoke briefly with Sparky Fact, Curio Shop owner Arte Fact's nephew. Sparky told me that he didn't really have any interest in the election until Dex decided to run. "Dex Dangerous is a really cool guy and I really want him to win", he said. "I didn't care who was going to be mayor until he joined the race. Now I'll be voting for sure!"
Dex has promised to feature his Arcade game "Dex Dangerous and the Lunar Lugbotz" as the Game of the Day for an entire month as well as release a Dex Dangerous Mega Fan room theme in the W-Shop if he were to be elected. Unfortunately, the Dex Dangerous room theme would be the ONLY new theme released next year if Dex were to become mayor.
Dex Dangerous is now the fourth candidate to join the mayoral race.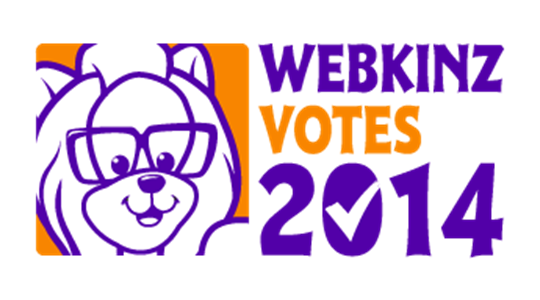 The actual election that will decide who will become the mayor of Kinzville will happen right here on Webkinz Newz from November 28th – 30th. Election results will be announced on Monday, Dec 1st.
This has been Ella McWoof reporting for Webkinz Newz.