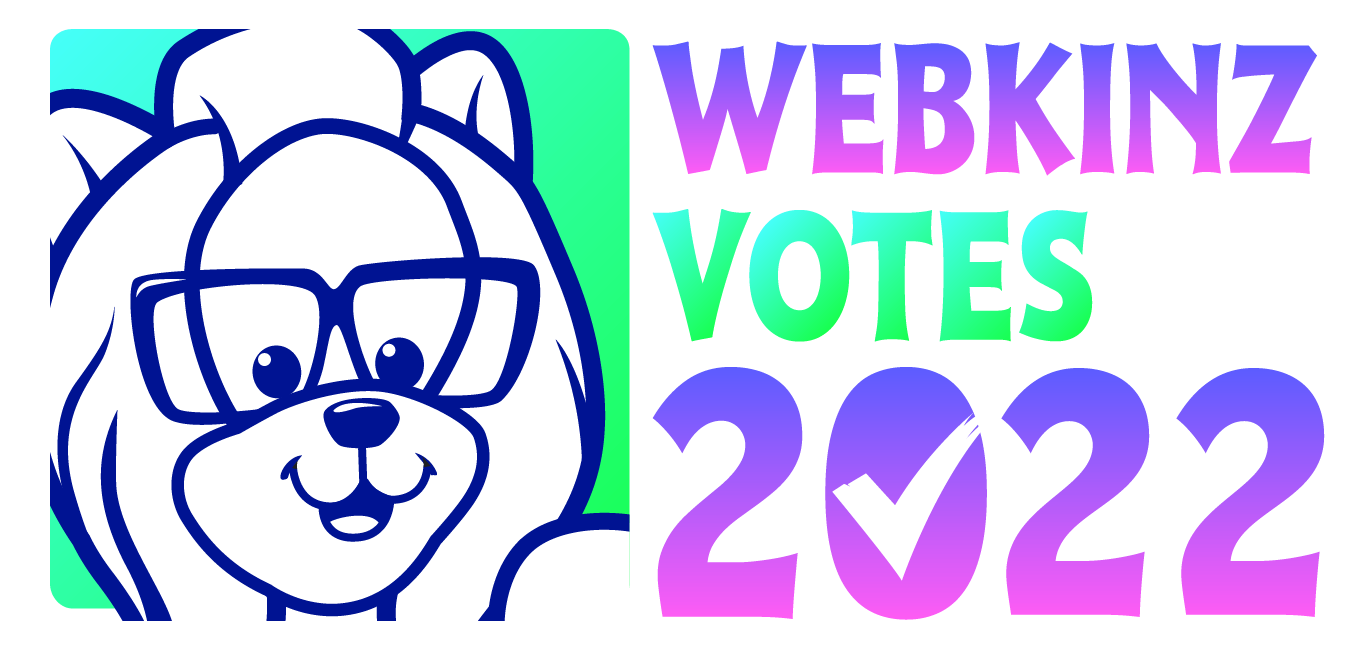 Ella here with the scoop on all the candidates running for Mayor of Kinzville! 2022 brings some bright new faces and the newest (youngest) face is Nibbles! Let's hear from Nibbles about how she would improve life for the citizens of Kinzville: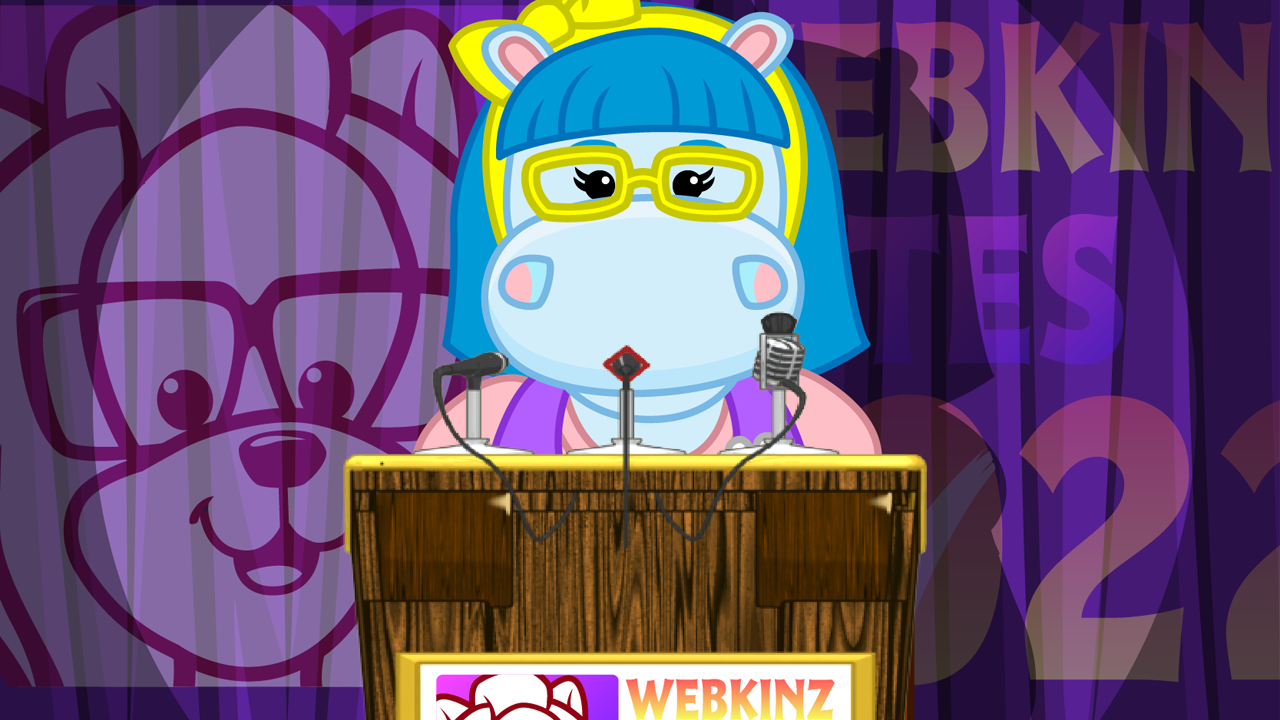 "Citizens of Kinzville, I know I may be young, but I think that makes me perfectly positioned to propose an exciting change to the way the Academy, and thus the way the community works! School is a key pillar of life in Kinzville. But while I'm all about working hard in school, I'm also all for playing hard.
That's why, if I were to be elected mayor of Kinzville, I would reduce the number of days between recess from 15 to 10. I love doing classes in the Academy, but I also love to recharge between classes during recess. Recess means fun and games, the chance to earn cool prizes, and yummy snacks. Who wouldn't want more of that?
I hope you'll agree that working hard needs to be balanced with playing hard, and happy students make the best students. So let's improve our grades and our way of life.
I hope you will give me a chance to improve Kinzville by bringing students more chances to play when you cast your vote during Webkinz Votes 2022, November 25th – 27th.
Recess is my favorite subject!
Sincerely,
Nibbles"
And that's the scoop on Nibble's campaign platform! You can meet Nibbles in the Kinzville Park every day between November 7th and 12th (Webkinz Classic desktop app only). Meet Nibbles once a day to receive a special Webkinz Votes 2022 gift box that contains one of three prizes: A campaign hat, sign or plushy!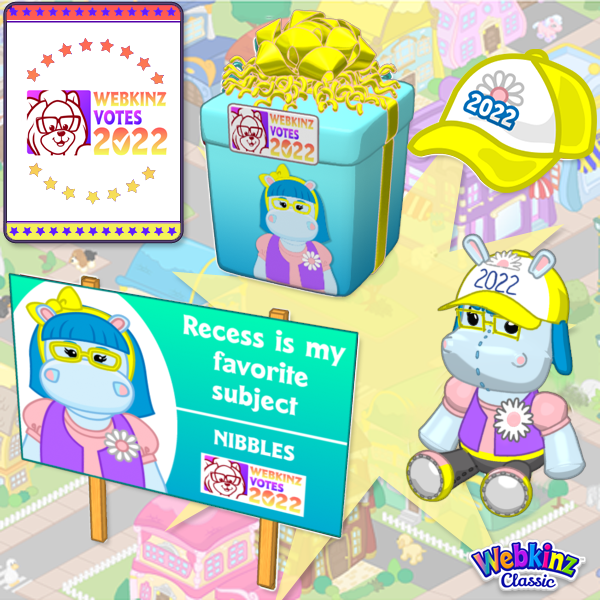 Follow Webkinz on social media:
social media