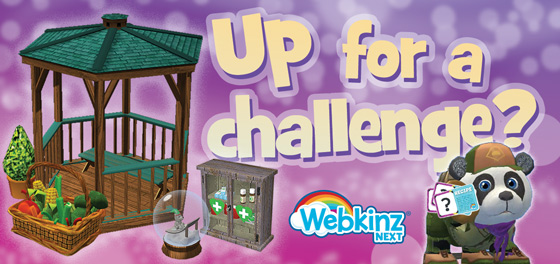 Challenges are a great way to explore new features, discover fun daily tasks and, most of all, win cool, exclusive prizes.
Challenges in Webkinz Next have lots to offer so let's take a quick tour through them to see what kinds of activities and rewards you can enjoy. And, if you've already played through all the challenges, take a look and let me know: Which one do you LOVE the most and why?
Welcome Challenges
Welcome to Webkinz Next! This series of tasks help you familiarize yourself with the game. Learn to shop, decorate your home, visit Kinzville and cook. Earn Kinzcash and some starter prizes including a new stove, chef's hat, spruce tree and special starter gift.
Completing the welcome series unlocks more advanced challenges.
As new features come out in the game, we release challenges to reward you with cool prizes themed after the new feature. Haven't explored the Curio Shop yet? What about Fantastic Snowman? Use the challenges to try them out and you'll win awesome items like this mining hat!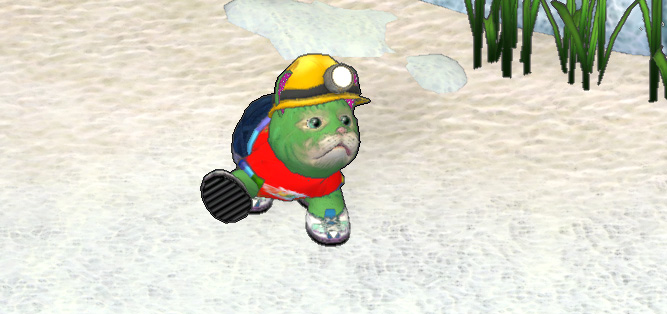 Adventure Scout to the Rescue!
This challenge is a super fun way to get involved in Kinzville. The first step is to join the Adventure Scouts to help keep Kinzville a safe place to play. Once you've won your Adventure Scout uniform, Ms. Biscuits will ask you to help a fellow scout. They're sick in bed and they need your help! Work through the tasks and you'll be rewarded with an awesome Adventure Scout medicine cabinet, backpack and sleeping bag.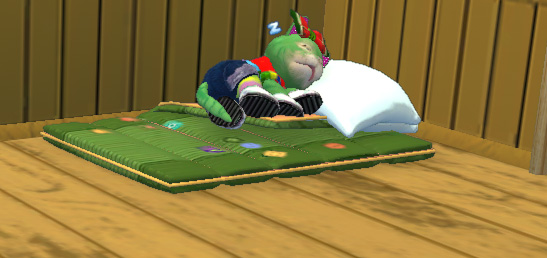 Time to Play
We've created a challenge for every game in the arcade. These challenges introduce you to the game and reward you with awesome game-themed prizes!
My favorites are the Wacky Zingoz Plush Toy and the Glideheart Rainbow Helmet.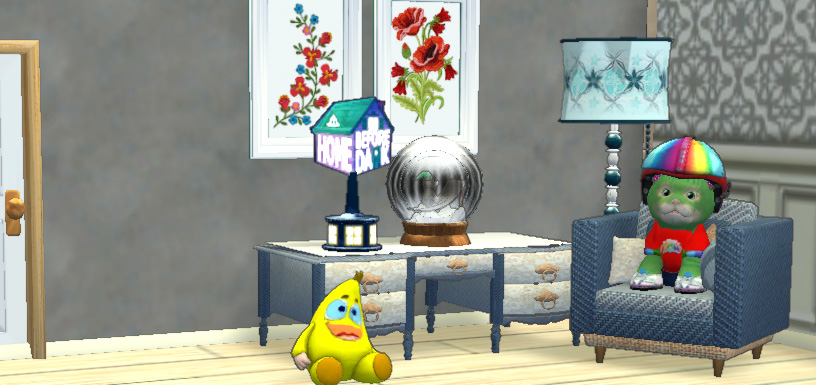 Grow Your Family
These challenges teach you how to expand your Webkinz Next home and family. Visit the Adoption Center, add a room to your house, adopt a pet and spark a baby. You'll earn Estate Wallpaper, Spectacles Plushie, Kinzcash, diamonds, game tokens and a premium reward bag. Not to mention, by the end of this challenge, you will have added two new members to your Webkinz Next family.
Once you're a new parent, you'll unlock a new set of challenges that reward you with a recipe card for a baby onesie and a baby bib. Take your baby to Kinzville to win some Kinzcash!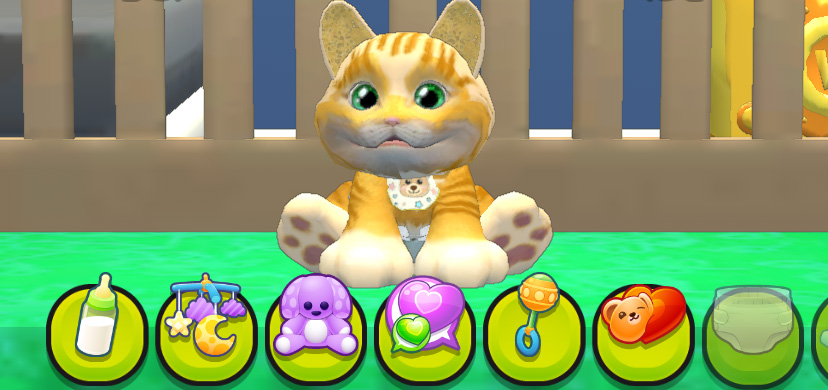 Crafting
Time to get crafty! This series of challenges dives into the world of crafting. Try each of the crafting tables and win new recipes for awesome wallpapers, floors, furniture, fashion and more! You also win crafting materials from these challenges and additional materials are rewarded either as a login gift, from the Wheel of WOW, or you can collect one material box daily from the vending machine next to the Curio Shop.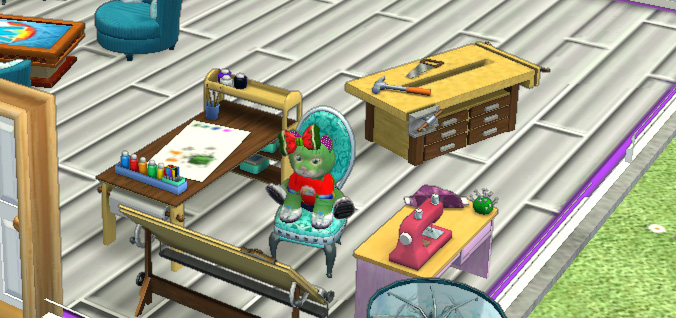 Gardening and The Farmer's Market
My favorite thing in the world is gardening so I obviously enjoy the various gardening and outdoor challenges offered in Webkinz Next. Gardening challenges are a great way to introduce yourself with all the possibilities for your outdoor space. I love this challenge because it rewards adorable gardening gear for your home and your pet.
Once you've learned to garden, it's time to visit the Farmer's Market! Learn to buy and sell crops from Farmer Will, have a taste from the pantry and get your face painted. You'll be rewarded with a Farm Fresh sign, a basket of veggies and a scarecrow. Also, after completing this challenge you will have earned 750 KC!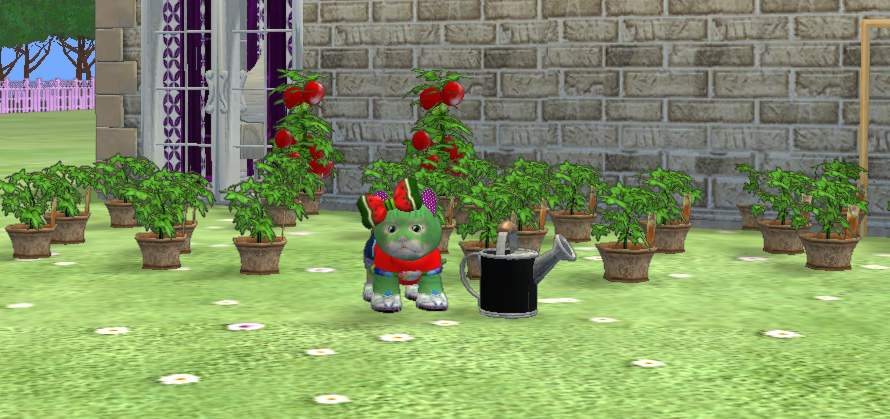 Home Away From Home
This challenge is the BIGGEST Webkinz Next challenge ever! The series of landscaping activities rewards the user with nearly 1000 KC, 9 recipes and over 10 incredible prizes including the cottage which is an additional property! The Home Away from Home Challenge is a great way to integrate a vacation home into your pets' lives. Also, hello barbeque and HELLO gazebo!!
What's YOUR favorite challenge?
Download Webkinz Next now — available for Mac, iOS, Android and Windows 10. Download Webkinz Next
Follow us on social media:
social media