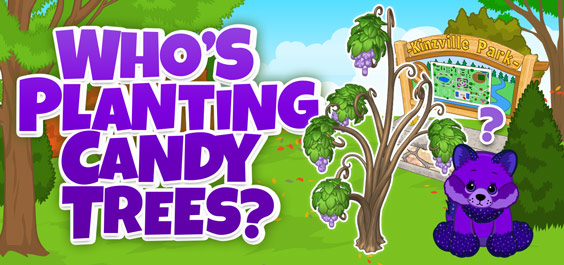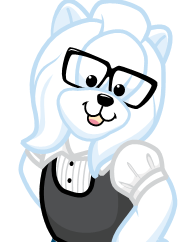 Ella McWoof here with a new mystery. A grape taffy tree has appeared mysteriously in Kinzville Park. I wonder who could have put it there. Do you think it's those silly Munchkins up to more tricks? I need to get to the bottom of this.
candy tree in the park!
In the meantime, be sure to visit the Park and get a FREE Grape Taffy! Who knows how long the Grape Taffy Tree will be there?
candy tree in the park!
The Grape Taffy Tree is just one of the awesome Candy Trees that are available at Ganz eStore. When you plant them at your pets' home, Candy Trees give out a free candy every day!