Let the shopping SPREE begin! From October 1 – 10, log in each day to receive a different piece of retro clothing, and look for floating dice to collect bonus SPREE rolls! Free members can collect 3 bonus rolls, full members can collect 5 bonus rolls, and Deluxe members can collect 7 bonus rolls per day!
Check out the schedule below!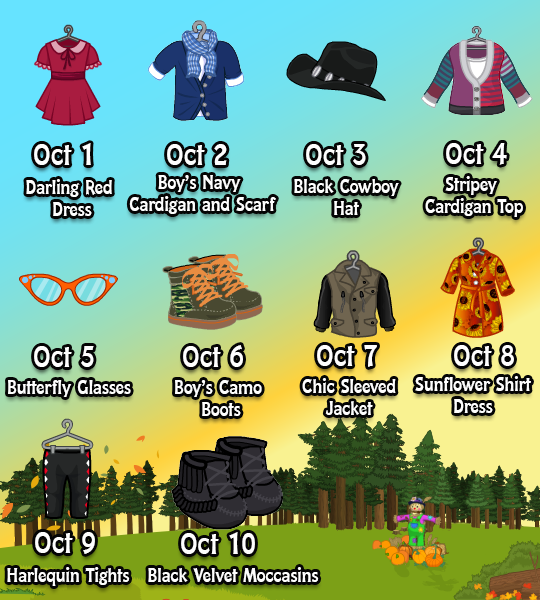 Which is your favorite piece of Retro clothing?