Some recipes in Webkinz Classic aren't quite so secret, like the Wild Kiwi Sunset! This terrific tropical treat can be found in "The Way of the Blender Cook Book" at the WShop!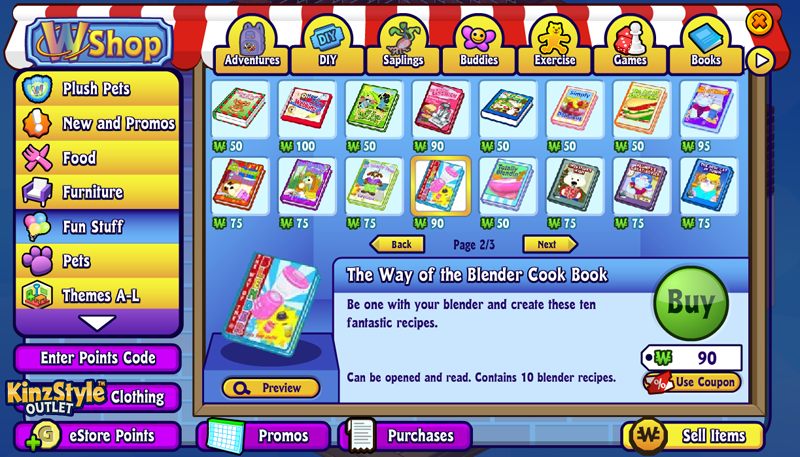 Just pick up the following 3 ingredients from the WShop and then combine them in any blender to create a delightful drink that will help keep your pet cool in the tropical heat!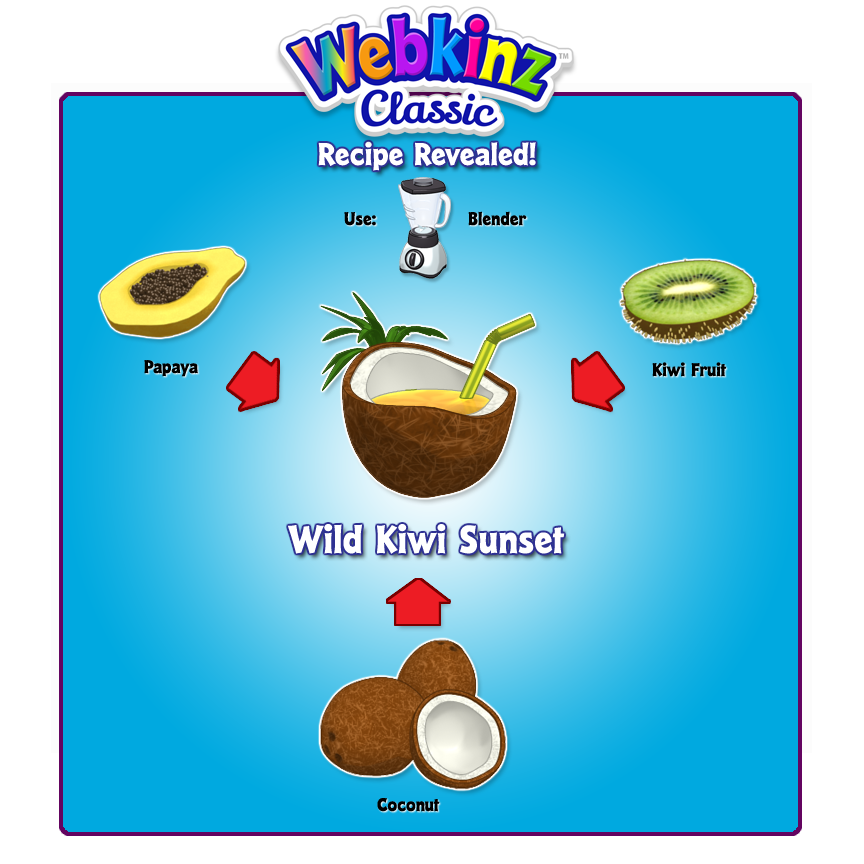 Want to know MORE Secret Recipes? Check out our Secret Recipe Archive here!
Which blender recipes are YOUR favorites to make? Let us know in the comments below!
Follow us
Follow Webkinz on social media: