Just in time for back to school season, here's an updated look at one of our secret clothing recipe solutions for your magical pets looking to attend the Wizard Academy this fall!
Just pick up the following 3 clothing items from the KinzStyle Outlet and combine them together on the Clothing Machine and —POOF!– this amazing apprentice robe will magically appear!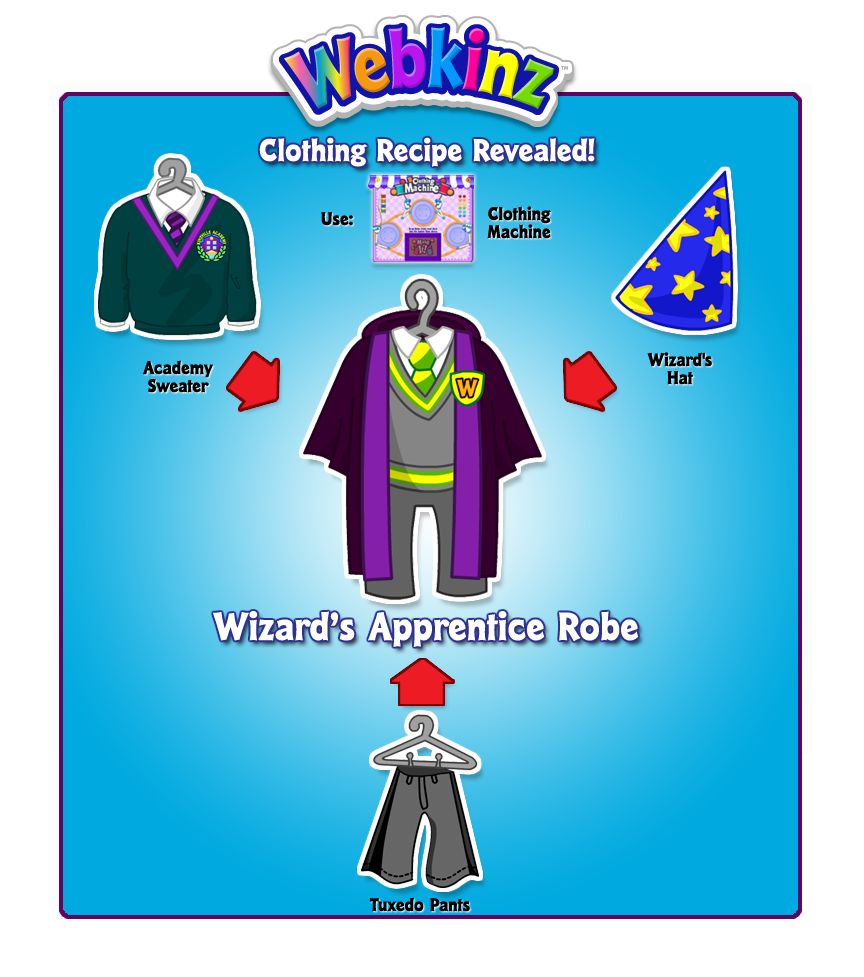 Want to know MORE Secret Recipes? Check out our Secret Recipe Archive here!
Have YOU collected any other items from our Wizard Academy theme? Let us know in the comments below!