When you log into Webkinz World on Halloween day, your 2019 Halloween Treat Bag will be automatically awarded to your Dock. When you drag it into your room, your 3 Halloween prizes will be added to your Dock.
You will only be able to get your Treat Bag on Halloween, so don't forget to log into Webkinz (or the Webkinz mobile app) on October 31 to get your Treat Bag. He's a look at this year's design: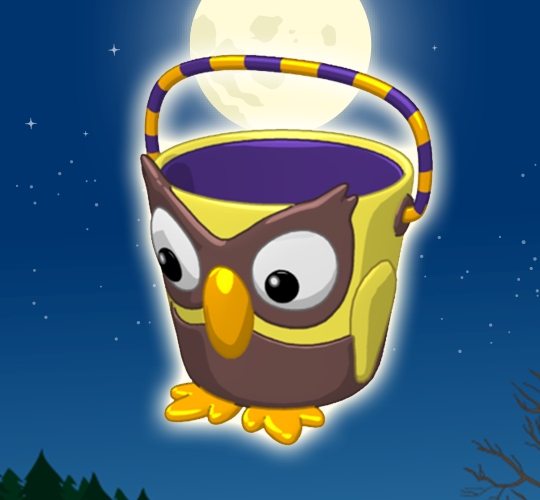 You'll also be able to spin the Halloween Super Wheel on October 31. You can spin the wheel anytime from Today's Activities on Halloween (web only). Once again, we have removed the KinzCash slots on the wheel so you'll be guaranteed to win a prize.
Here's a sneak peek of this year's prizes: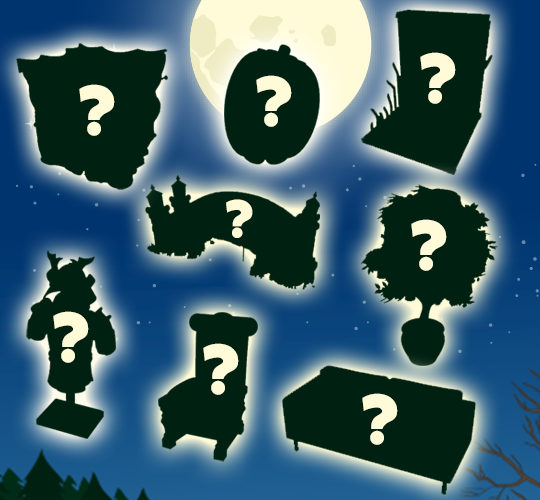 Want to find out what's inside this year's Halloween Treat Bag or find out what you can win on the Super Wheel? Stay tuned… Mandy and Michael will be revealing this year's prizes on a special Halloween episode of Podkinz!
Subscribe to our YouTube channel so you'll be notified whenever we release a new episode of Podkinz.