A new Trophy Challenge will be starting on June 19th, but don't leave it to last minute… You'll only have until June 28th (midnight, Eastern Standard Time) to complete it!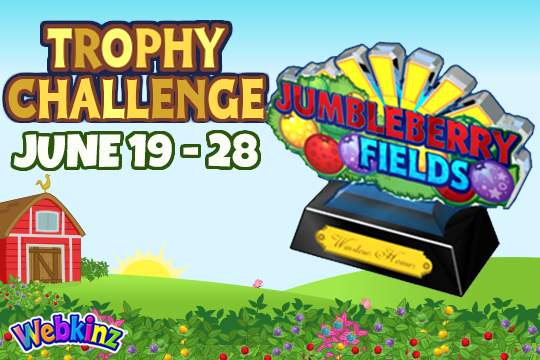 Here's how to play. On June 19th, look for the Jumbleberry Fields Challenge icon in your pet's room. It will be displayed along the left side of the room: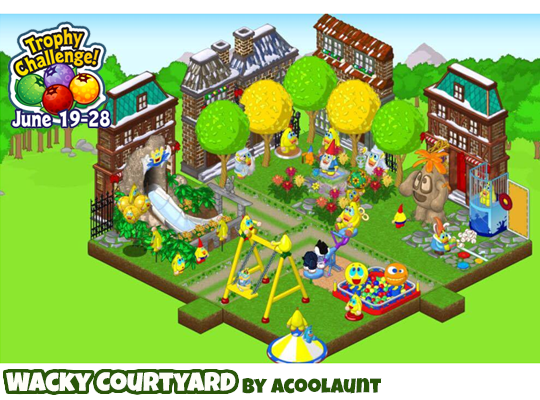 Click on the icon to review your tasks. There are 3 tasks you will need to complete by midnight, June 28th (EST) to win the Jumbleberry Fields Trophy:
Feed your pet 12 Jumbleberries
Feed your pet 8 Pickleberries
Feed your pet 5 Moonberries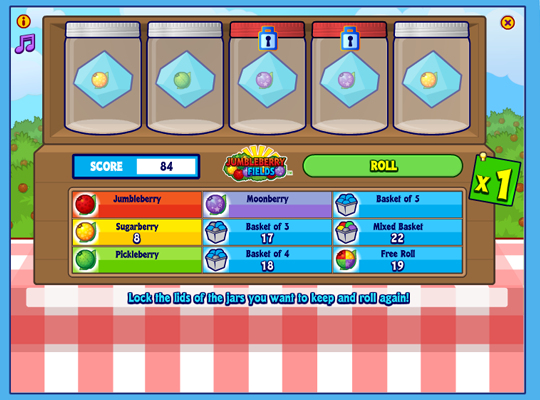 In Jumbleberry Fields, you can group berries and score them in different categories for points. You will be awarded berries at the end of your game that you can use to feed your pet or fill up your Jars of Preserves. Once you fill up a Jar of Preserves, it can traded for a prize.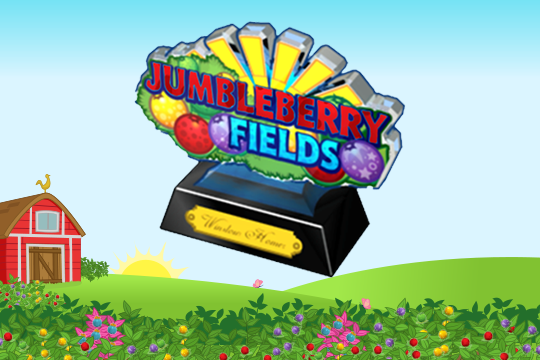 Will you be playing this Trophy Challenge? Please leave your comments below…