Congratulations Husky2190… I have chosen your Jumbleberry Frozen Yogurt Shop as my favorite room design! I picked this one for several reasons: I really like how well the room is organized, even though so many items were used in the design. It's also very authentic! I have actually been to a real restaurant in the country that reminds me of this room.
What a great way to show off your Jumbleberry Fields prizes Husky2190. I'm sure it took a lot of dedication to win them.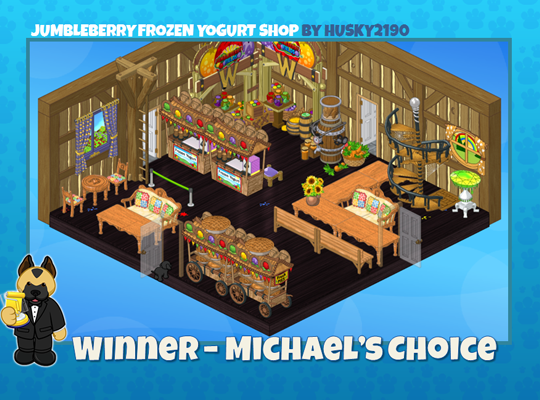 Congratulations again Husky2190! Remember to check your inbox for an email from me. Please reply with your account name and we will add the Room Design Trophy to your Dock.