On January 20, we will be adding three new recipes to the Adventure Scout Cookbook! Soon you will be able to make an Adventure Scouts Plaque, Snowy Rope Bridge and a Calming Campfire Stove: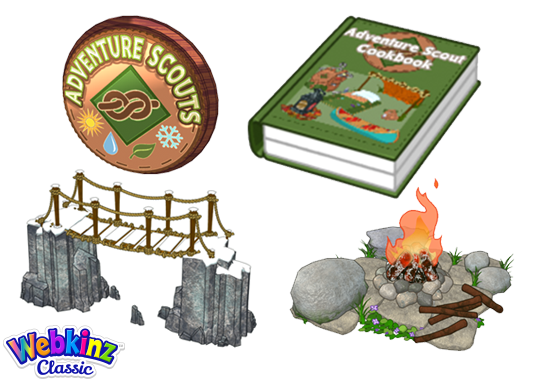 The Adventure Scout Cookbook is currently available in the WShop, but the three new recipes will be added on January 20.
Each recipe requires one pack of Adventure Trail Mix, which you can collect from Sophie Stockwell in the Adventure Scouts Clubhouse room. She'll be handing out packs of trail mix until January 31.
Here's a look at each new recipe and what you'll need to make them: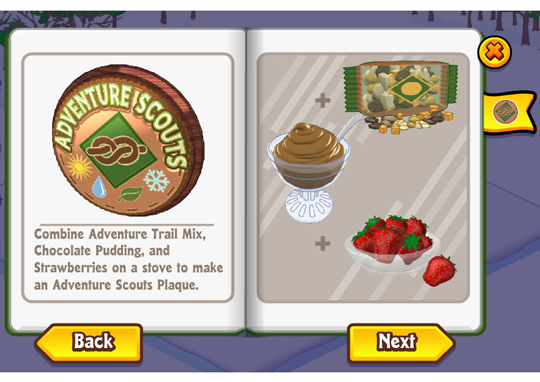 Remember, these new recipes will be available on January 20. Please make sure the Adventure Scout Cookbook has been updated before you try and make a new recipe.