Starting August 30th, look for new prizes the next time you take Recess with your pet at the Kinzville Academy!
Unlock Recess each time you sign up your pet for 15 full days of classes at the Kinzville Academy! Remember, a "full day" of class is when you try any 3 classes with your pet.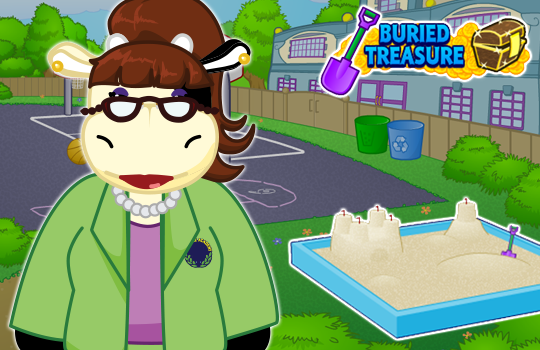 Click on the sandbox in the schoolyard during your next Recess to access the Buried Treasure game. During the game you'll get 3 chances to uncover a prize in the sandbox. Here's a look at what you can win beginning August 30th: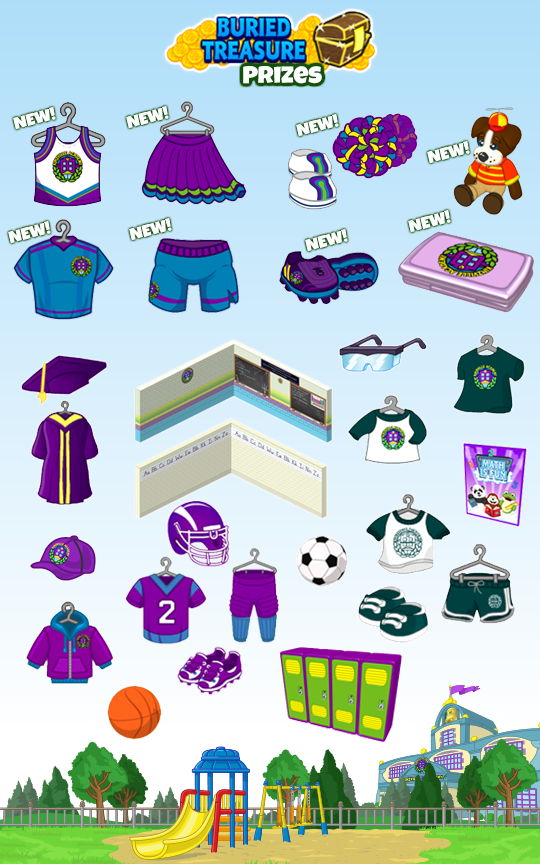 On August 30th the A+ Teacher's Bouquest, Academy Banner and the Academy School Binder will be removed from the sandbox so, you only have a few days left to try and collect these prizes before they're gone! Good luck!