When you head to the KinzStyle Outlet to pick up this year's Fall Clothing Line, look for 2 new Halloween costumes that will be available until midnight, November 19th (EST). You'll find them in the NEW section of the outlet.
You have to be a Deluxe Member to buy the Sea Monster Costume, but the Adventure Scout Costume is available to all Webkinz players: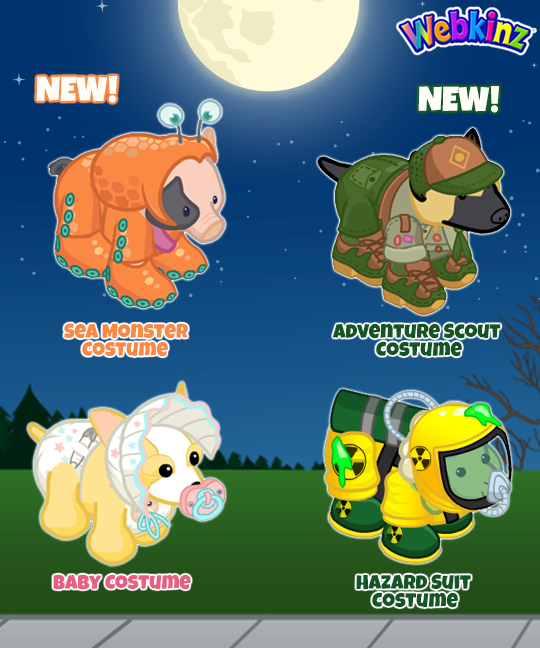 The Baby Costume and Hazard Suit Costume are also back, just in case you missed them last year or want to pick up more. You can find the in the NEW section of the outlet as well.
What kind of costume are your pets going to be wearing for Halloween? Let us know in the comment section below…