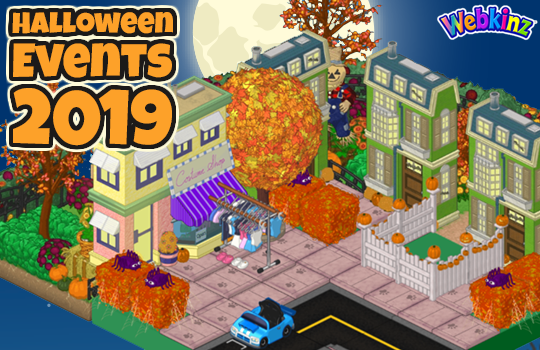 The new costumes are currently available in the KinzStyle Outlet and you can already buy the Trick or Treat Street room theme at the W Shop, but there are some more upcoming Halloween events you won't want to miss.
Click on a button below to learn more about Halloween in Webkinz World:






Make sure you visit Webkinz Newz often for more Halloween posts and special prizes!
For the first time ever, we will be releasing a special Countdown to Halloween calendar (starting on October 19th) that you can use to unlock a Halloween themed prize every day leading up to the big night, including a Candy Bag that your pet can wear!
There are three Candy Bags to collect but only one is available from the calendar. Want to know how to win the other two? Stay tuned to Webkinz Newz to find out: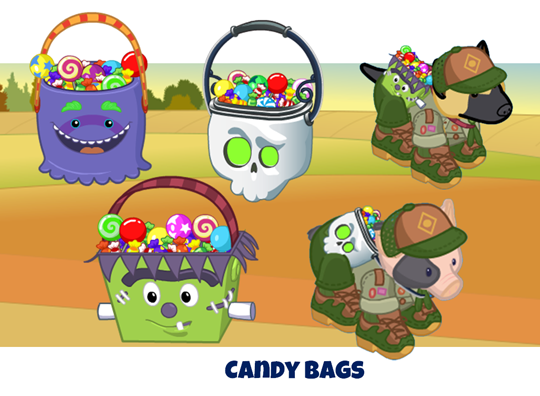 What's your favorite thing about Halloween in Webkinz World? Let us know by leaving a comment in the section below…