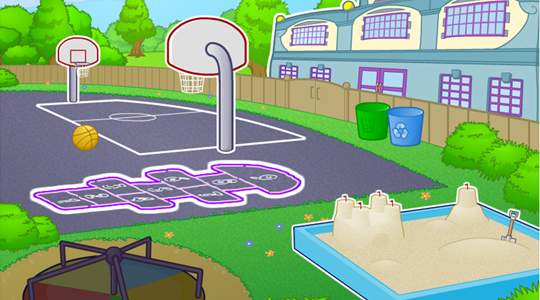 The next time you take your pet for recess following site updates on August 26, look for the following new prizes at the Kinzville Academy: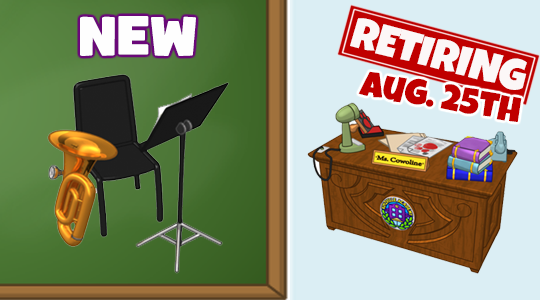 The Principal's Office Desk is being replaced with the new Academy Tuba on the Merry Go Round. If you click on the tuba, you can watch your pet practice for the school concert!
What did you find in the sandbox the last time you went digging during recess? You're in luck if you happened to find the Row of Lockers, Academy Laptop or the Kinzville Academy Hoodie. These items are being retired from the sandbox to make room for the new Academy Lockers!
Everyone receives a special packed lunch from Ms. Cowoline following recess. I hope your pets are hungry, because 3 new items are being added to the menu! Your pets will love the Farm Fresh Veggies, A+ Almond Milk and slice of Teacher's Pet Pizza!