Congratulations lellikelly28… I love your Gingerbread Cottage room and you have won a Room Design Trophy!
I think it's very clever how lellikelly28 used items to create the illusion that this spotted landscape is abundant with candies and sweets… Delicious! There is such a variety of items used here, but they fit together perfectly. The way the pathway and plants have been placed, guide the eyes across the design gracefully, and you are not drawn to a specific section or item. I love how the Gingerbread TV has been placed as a garage, or extension to the cottage. The colors are beautiful, creating a warm and inviting atmosphere. You really wonder who lives here, and feel tempted to knock on the door to try and find out!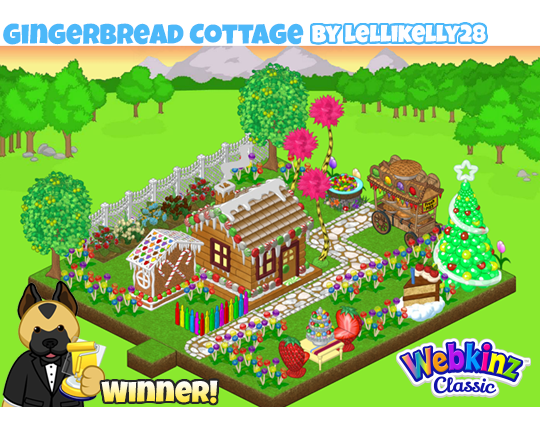 lellikelly28, please check your inbox for an email that will explain how to get your trophy.