Congratulations SummerMinion! Sally loved your room and you have won a Room Design Trophy!
Here's what she had to say about your room:
"This book club has everything I love — books, snacks, comfy bean bag chairs, and the imposing figure of Ms. Cowoline towering over you. This is a bright and colorful room, but I have just one question… what book are we reading? Great job, SummerMinion!"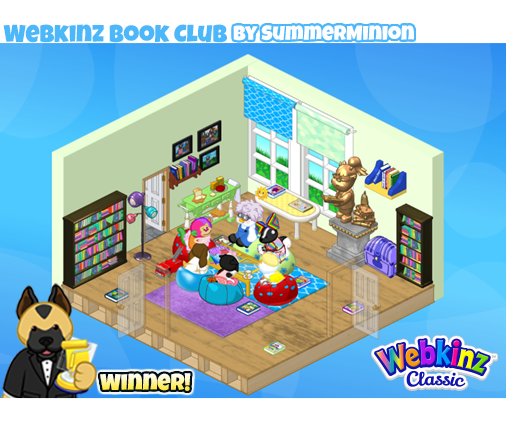 SummerMinion, please check your inbox for an email that will explain how to get your trophy!