Congratulations funsters11! Steve loved your room and you have won a Room Design Trophy!
Here's what he had to say about your room:
"The Overwater Bungalow Resort by funsters11 is absolutely stunning! The combination of using the waterfall extended wallpaper and then building a floating resort on top of the lake flooring is a brilliant idea. It truly looks like a terrific tropical getaway! Well done!"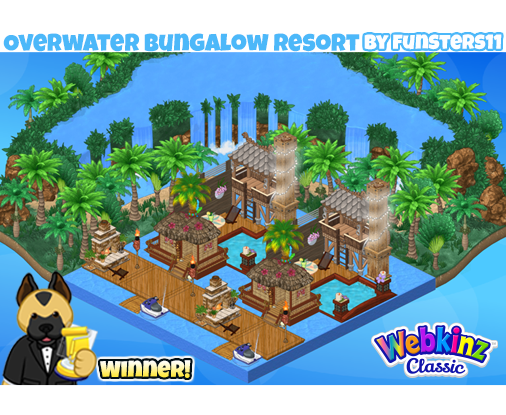 funsters11, please check your inbox for an email that will explain how to get your trophy.