Congratulations Bigkidathart! Sally loved your room and you have won a Room Design Trophy!
Here's what she had to say about your room:
"What can I say? I love green, so I may be a little biased here. A lot of these items are also prizes that you can get on Webkinz Newz, so even more reasons for me to love it. My favorite color aside, I love all the different areas in here — the stage for singing your favorite songs, a nice throne to take cool selfies on, a waiting area, and of course… the snack bar! (Who doesn't love snacks?!) I am green with envy — I wish I had this room!"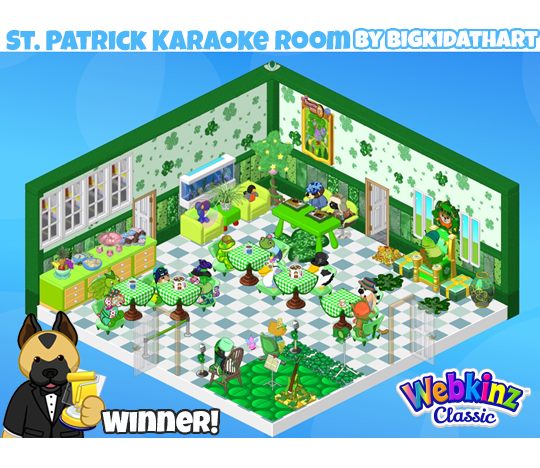 Bigkidathart, please check your inbox for an email that will explain how to get your trophy.