Congratulations Zappy! Steve loved your room and you have won a Room Design Trophy!
Here's what he had to say about your room:
"Great concept realized with the clever combination of several waterfalls together with one of our most stunning extended wallpapers! The scene is filled with fantastic details, right down to the vehicles and the clothing worn by the pets driving them. I'd love to go along with them on this road trip!"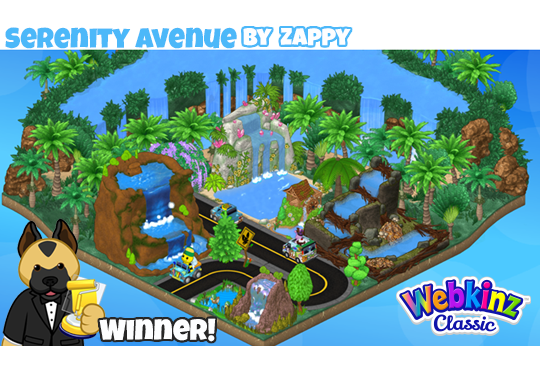 Zappy, please check your inbox for an email that will explain how to get your trophy.