Congratulations Cristy… the staff here at Webkinz headquarters have picked your room as our favorite, and you have won a Room Design Trophy!
We all agree that it is difficult to design with so many items, yet you have placed everything perfectly without having the design seem cluttered or unorganized. What a great concert venue! There is so much going on here and the vibrant colors make it beautiful to look at. We would all love to have front row seats… great job!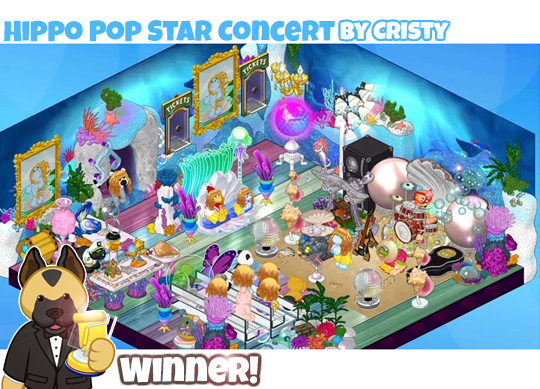 Cristy, please check your inbox for an email that will explain how to get your trophy.