Congratulations grandpascutie… Steve picked your room design as his favorite, and you have won a Room Design Trophy! Here's what he had to say about your room:
"Grandpascutie did a fantastic job of combining a great idea with an amazing extended wallpaper. I love how they used items from so many different themes to tie everything together into one clever scene. The longer you look at it, the more interesting details you notice."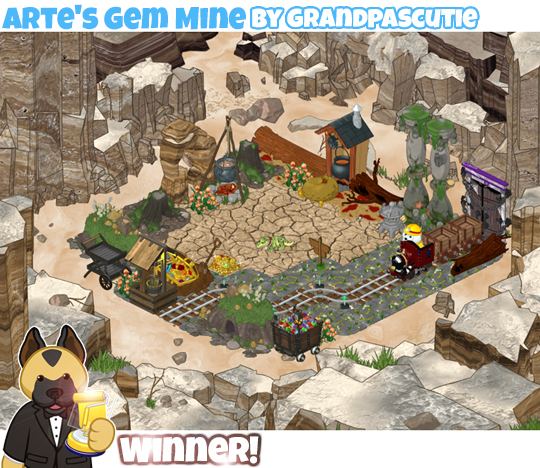 grandpascutie, please check your inbox for an email that will explain how to get your trophy.