Congratulations KCteacher… Sally picked your room design as her favorite, and you have won a Room Design Trophy! Here's what she had to say about your room:
"This bank has a very authentic feel — from the counter to fill in deposit and withdrawal slips, to waiting area, to the formal decor. The color scheme is spot on, and the decorative touches are great — the lollipops, the piggy bank, the endless line of customers, the security guard. I love how varied the customers are, from the student, to the construction worker, to the firefighter. And while the employees are similarly dressed, they still have personal touches. Great job!"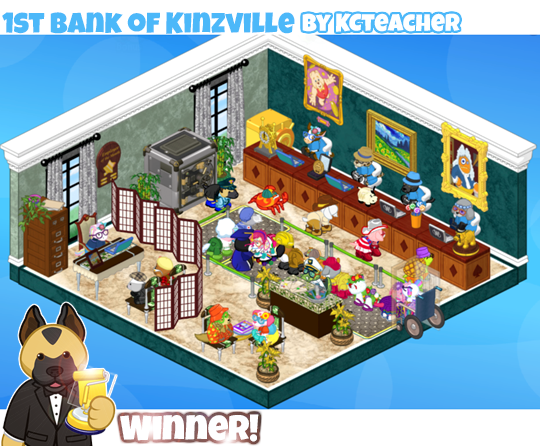 KCteacher, please check your inbox for an email that will explain how to get your trophy.