Congratulations RosyDaisy30603… I picked your room design as my favorite, and you have won a Room Design Trophy!
Even though this is a fairly simply design, it just radiates warmth and the feeling of summer bliss. This design caught my eye the first time I saw it in my inbox. The orange, yellow and red colors blend perfectly together and are key in creating the illusion of light that seems to be filling the room through that Sliding Patio Window (Family Score prize). I am always amazed at the talent, thought and detail that go into every room design. RosyDaisy you did an amazing job and I hope you find the perfect place to display your trophy (will it be going in this room?). Well done!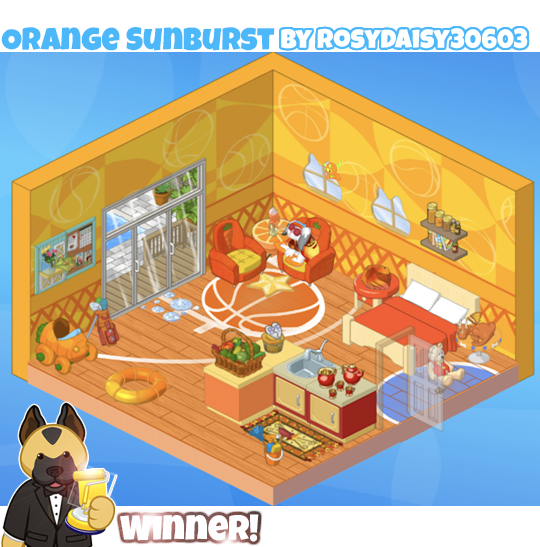 RosyDaisy30603, please check your inbox for an email that will explain how to get your trophy.