From August 1–12, look for a pack of Wacky Gummies floating across your screen on Webkinz Classic, and click on it to have it added to your Dock.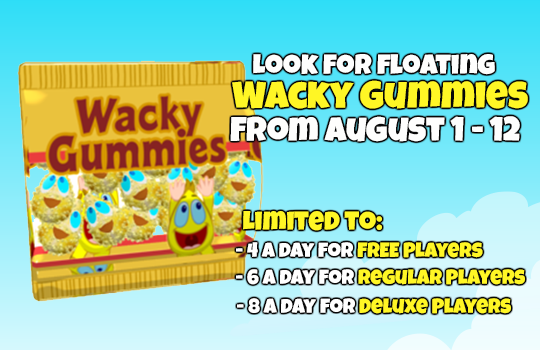 Every time you feed your pet a pack of Wacky Gummies, you'll have the chance to win Wacky Cupcake Tree Seeds!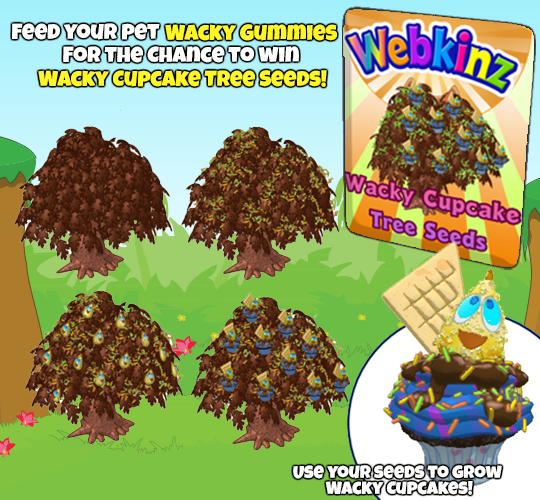 Drag the seeds into your pet's room to plant a Wacky Cupcake Tree. When it's ready, click on the tree to harvest a Wacky Cupcake that you can feed to your pet!
Don't miss a day of the Wacky Zingoz Celebration, so you can collect as many packs of Wacky Gummies as you can!