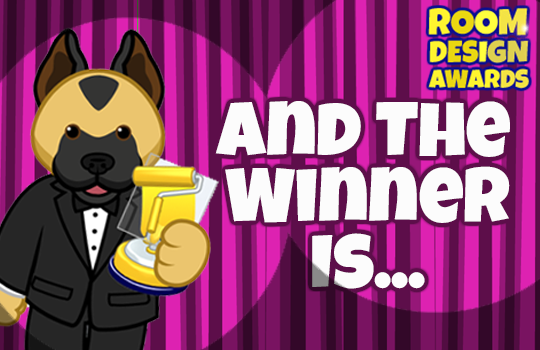 Hey guys! First off, thanks to everyone who took the time to vote and congratulations to all 10 finalists!
The results are in… Click on a button below to find out who won a Webkinz Room Design Trophy:


Winners: Congratulations! Your trophy will be sent to the same account you provided in your email. The trophy will be automatically added to your Dock but please allow for a few days for it to show up.
Finalists: Please check your Dock for your 6 pack of Fall Fest Soda. They have been added to the accounts you provided.
Want to send us screenshots of some of your favorite rooms? E-mail them to me at letsbuild@ganz.com. Who knows, you might see them in a post right here on Webkinz Newz!
Please join me in congratulating the winners by leaving a comment in the section below…