There is a new, three part Adventure Scouts challenge available throughout January, and if you manage to complete it by the end of the month, you'll win the following prizes, including a winter camping badge and plaque: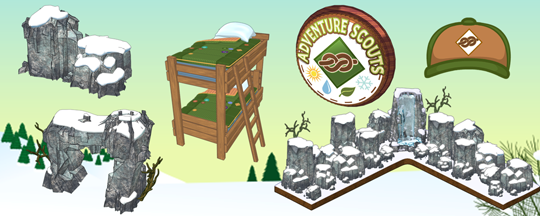 Click on the Adventure Scouts challenge icon, displayed on the left side of your Webkinz Classic account, to get started.
You will need to feed your pet Adventure Trail Mix to complete some of your tasks. You can collect Adventure Trail Mix from Scout Leader Sophie Stockwell at the Clubhouse. You can find her in the Adventure Scouts room.
Click on Sophie to get your trail mix! You can only collect one pack of Adventure Trail mix daily, but Sophie will be there for the whole month.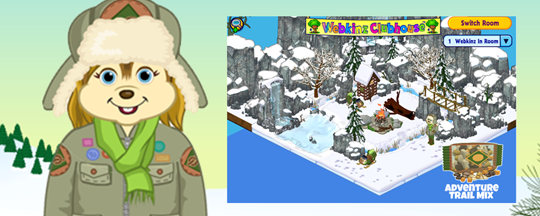 Here are the tasks you will need to complete by January 31, in order to finish your challenge:
PART 1/3
Make 20 wishes playing Wishing Well 2 at the Arcade
Feed your pet 5 packs of Adventure Trail Mix
Earn 100 KinzCash playing Zacky's Quest at the Arcade
PART 2/3
Ask your friends for 20 logs
Spin the Wheel of WOW 4 times
Earn 120 KinzCash playing Pizza Palace at the Games Arcade
PART 3/3
Feed your pet 5 packs of Adventure Trail Mix
Earn 100 KinzCash Playing Dex Dangerous and the Lunar Lugbotz
Earn 120 KinzCash playing Home Before Dark at the Arcade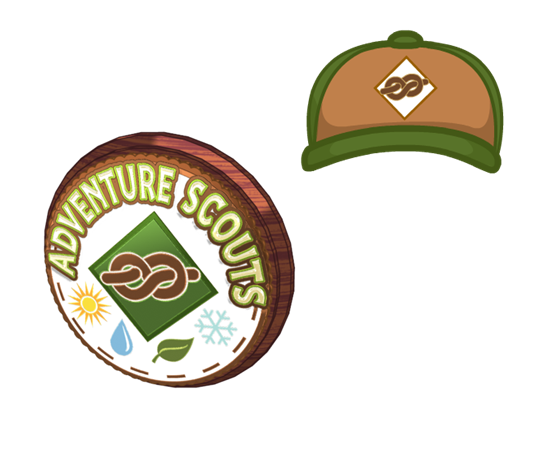 Have fun completing your challenge!