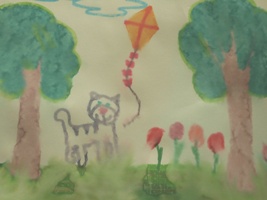 What you need:
-          Card stock
-          Washable markers
-          A rainy day!
What you do:
Using the markers, draw a picture or a pattern on the card stock. Put your drawing out in the rain for a bit, until the colors run. Bring your painting inside and let it dry.
This is a fun way to create a unique memento of a rainy day.