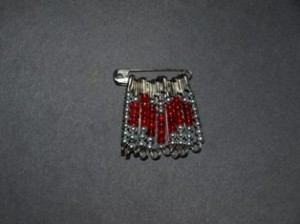 What you need:
Beads, 10 safety pins
What you do:
1. Put beads onto nine of the safety pins – you can make any pattern you choose.
2. Attach the beaded safety pins to the tenth safety pin.
3. Pin the safety pin to a jacket or your shoe.
4. Make some of these pins for your friends!