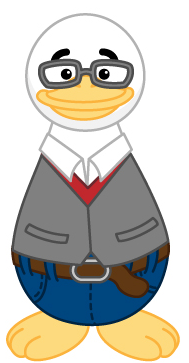 Oh yeah!!! It's my birthday coming up and you know what that means! Party, cakes, presents! And more presents! And even more presents!!!
I am inviting EVERYONE to my party! This is going to be the coolest party ever. I don't know if you're aware, but Googles' parties are legendary. And when you combine a cool dude like myself with an awesome Googles' party, you know what you get? The par-tay to end all par-tays, my friends. I am thinking of going to Chef Gazpacho and asking him to make a cake in the shape of my face. I think everyone would love that, don't you?
I can't wait. Everyone is going to be so excited when I tell them about it. I'll bet they're all going to want to start thinking about what they're going to get me.