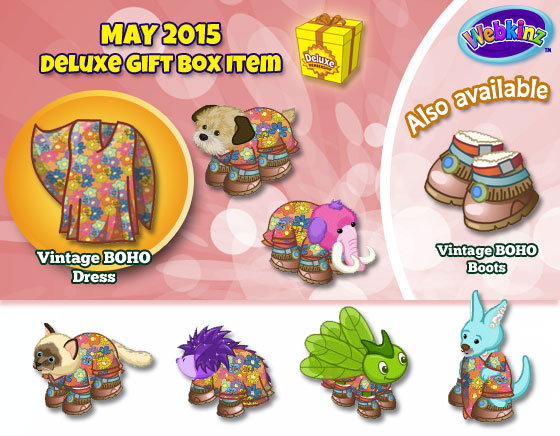 There's a funky new Deluxe Members Gift Box clothing item for May: Vintage Boho Dress!
Pair the Vintage Boho Dress with Vintage Boho Bootsavailable from Ganz eStore! The Vintage Boho Boots will really show off your pet's bohemian style! Put a pair on their paws for a wild new look!
You may find Deluxe Memberships and more at eStore! To learn more about Deluxe Memberships, click here.