Webkinz Day was just the beginning of the fun! Make sure you log in every day, starting today, through May 8th to receive special Webkinz Time Capsules!
These time capsules were first revealed in a mysterious letter found by Ms. Birdy in a milk bottle on the doorstep of the Adoption Center. You can read the earlier Newz article here.
Starting TODAY, you'll be able to log into your account every day until May 8th to receive a time capsule from a past year in Webkinz World!
Each time capsule contains 2 NEW prizes: an item honoring a special event from that year, and a puzzle piece that you can use to reveal the identity of Ms. Birdy's secret admirer!
Remember, you MUST log in to your account EVERY DAY to receive each time capsule: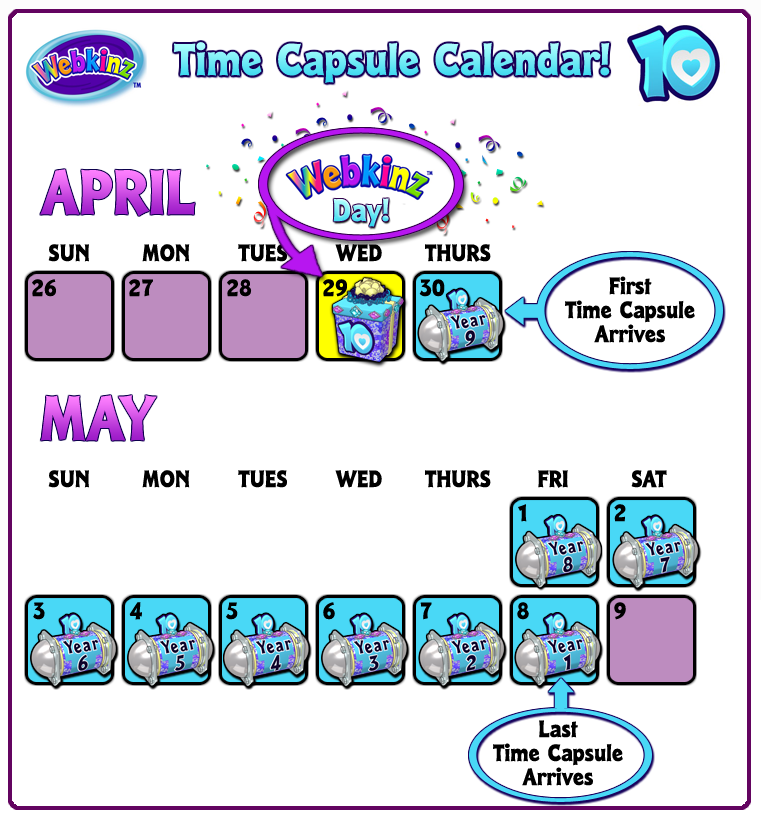 And don't forget to also check your KinzPost every day! You'll find a new poem from Ms. Birdy's secret admirer, explaining each time capsule's theme!
Have YOU opened your first time capsule? Let us know in the comments below!