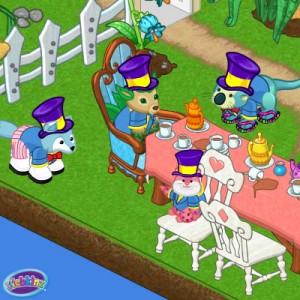 There's a fabulous new Deluxe Gift Box clothing item for February: Whimsical Top Hat!
Deluxe Members can add even more whimsy to the Whimsical Wonderland room theme! Pair the Whimsical Top Hat with the Whimsical Jacket available from eStore!
You may find Deluxe Memberships and more at eStore! To learn more about Deluxe Memberships, click here.