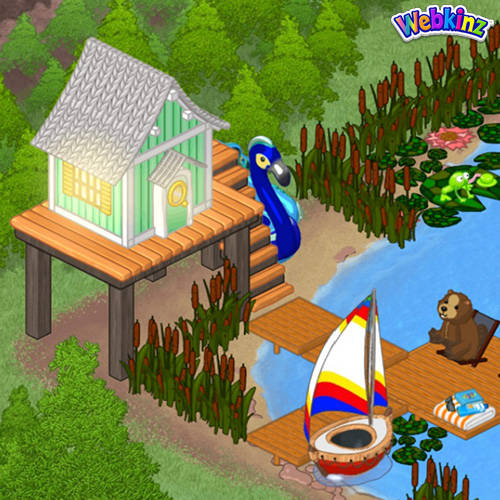 July's Kinz Cottage has arrived: Lakeside Cottage
Your pet will love living right on the lake inside the colorful Lakeside Cottage! The sound of waves lapping onto the shore are sure to really have them relaxing!
Watch for the companion item, Lily Pad Tile, to be released next week!
You may find a new Kinz Cottage and companion item each month at eStore!