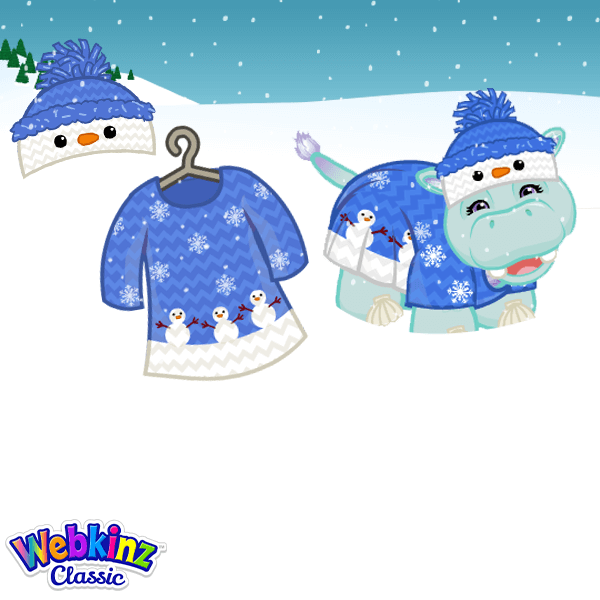 Your pet will look like a sweet little snowman when they wear the cute Knit Snowman Hat on their head! Make sure you cover up those ears!
The adorable Knit Snowman Sweater Dress will keep your pet feeling warm in the winter while still looking cool! These terrific threads will be the talk of the town!
You may find these Winterfest items and more at both W-Shop and Ganz eStore!