Did you know that there are amazing deals happening over at the eStore right now?
If you love the fantastic items and features on Webkinz World that are Deluxe, now's a great time to upgrade to a Deluxe Membership! Why? Because until midnight tonight (November 26, 2021), you'll receive 50% off your Deluxe Membership upgrade!
Plus, all weekend long you'll receive up to 70% off select items. There are different offers all weekend!
So if you've had your eye on some great eStore swag, head over to Ganz eStore to learn more and swipe up some awesome deals!
Like a great deal on the Pet of The Month Club Subscription!

Also, don't forget that the

Peppermint Carnation Lion Cub

is available!


November 26-28, 2021 is your chance




to purchase this awesome Pet!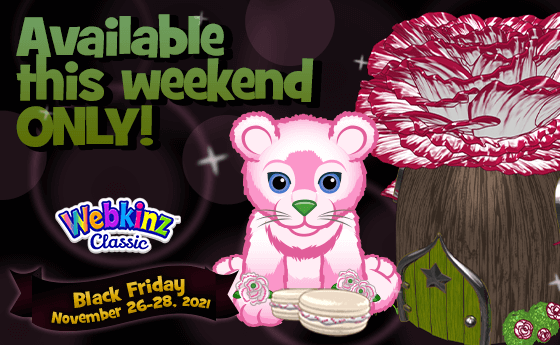 You may find these deals and more at Ganz eStore!