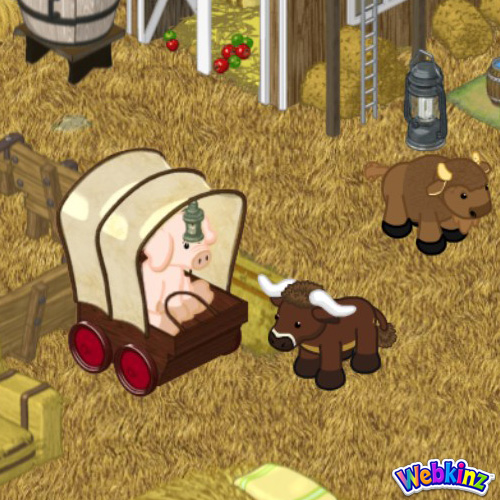 Help your pet head out west the old fashioned way inside the cute Covered Wagon Car! They're sure to be the next great trailblazer!
Looks great when matched up with the with the Prairie Grassland Wallpaper/Flooring too!
You may find a new Room With a View tie-in item each month at eStore!