If your pet is trying to track down the perfect trench coat, why not try making one for them instead?
If you pick up these following 3 pieces of clothing from the KinzStyle Outlet and combine them together on the Clothing Machine, you'll create the brilliant Bright Spies Trench Coat!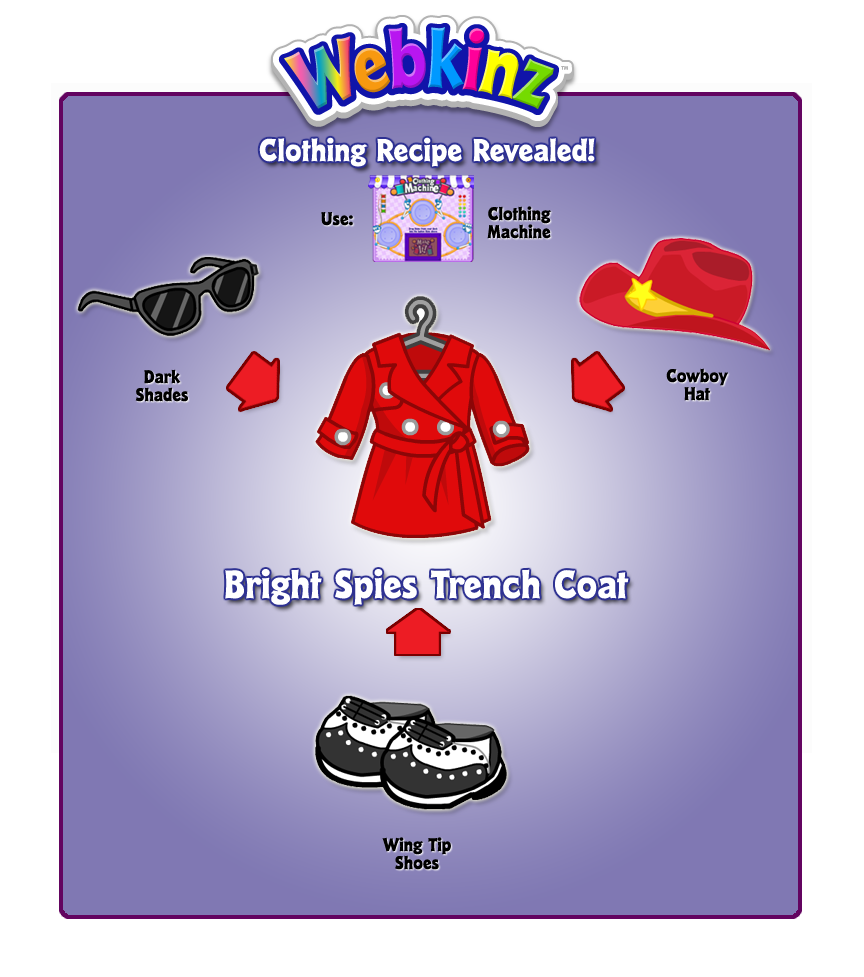 Want to know MORE Secret Recipes? Check out our Secret Recipe Archive here!
What are some of YOUR favorite Webkinz clothing creations? Let us know in the comments below!