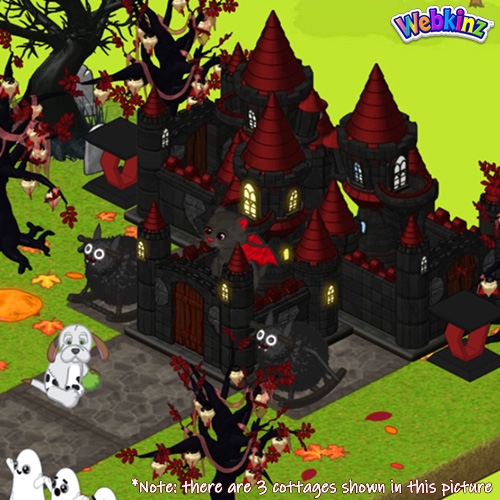 October's Kinz Cottage has arrived: Fangtastic Castle
Your pet will feel like the master of midnight from atop their own cool Fangtastic Castle! It's a much better hangout than some cold cave!
Watch for the companion item, Biting Chair, to be released next week!
You may find a new Kinz Cottage and companion item each month at eStore!